---
Photorealism
3D or Reality?
More Details
Designers and manufacturers will benefit from the detailed and accurate computational models and of the photorealistic images generated from them.
Realism
Using the technology of 3D modeling and animation, BaloOm Studios will strive to bring more life to your product and make it as close to reality as exactly as you imagined.
Pre-Production
Your product even before manufactured, can be effectively displayed at fairs, exhibitions, product demos, launches, advertising, and sales training through interactive presentations or minutely detailed, conveying confidence and credibility.
Various Segments
Moreover, BaloOm Studios creates realistic and artistic 3D images for disclosure and illustration of packaging products such as toys, food, electronics, etc.
Models and Animations
Digital models and animations are powerful tools for marketing campaigns. Their product, existing or pre-existing, may be reproduced entirely in 3D, enabling incredible views, that would hardly be possible in traditional filming or photography.
---
Shapes Fidelity
---
---
6 Cores in RenderFarm

The unbeatable benefits of multicore processing offer to Workstation and RenderFarm of BaloOm Studios, high-performance multitasking and energy efficiency, contributing to the proposed of conscious use of natural resources, enabling more stability and productivity in workflow and more agility to demanding task of rendering multiple passes, generating 32bit images and extremely high resolutions, ensuring the delivery of services within the specified period.
The Power of GPU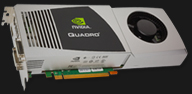 In BaloOm Studios we utilize the features ultra advanced of Quadro ® FX 5800, which provides the right tools to produce such impressive results that reach beyond the limits of traditional 3D. This high capability supercomputing with high graphics performance, gives our artists the freedom to create and implement complex projects as visual effects, simulations, and other 3D crowd.
---

Every client BaloOm Studios has access to HUB • BaloOm – a exclusive platform where you can manage and monitor safely and quickly your projects, payments, downloads and uploads of all project files, communicate with our staff and get full support. HUB • BaloOm is also available for mobile devices, through the webapp for iPad, iPhone and iPod. Check it out!
---
Related Services:
Labels and Packaging
Presentations 360°
Manuals
Reproduction of Product in 3D
3D Product Animation
3D Animation Assembly or Disassembly of Parts
Interactive Demonstration of 3D Product
Advertising
3D Product Design
Prototyping and Engineering
Product Presentation in 360º