---
Managing Projects
With Total Control of All Stages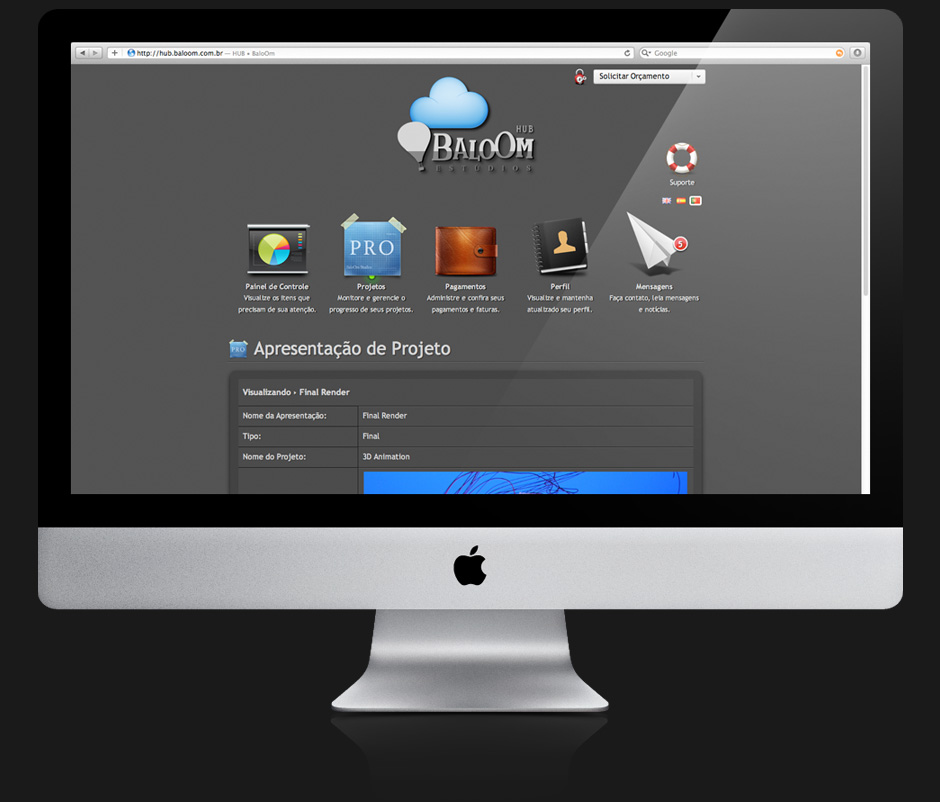 Control
All stages of development of the projects can be monitored and reviewed within the platform HUB • BaloOm, that provides detailed reports and various options for interactivity between client/staff.
Agility
The platform HUB • BaloOm has been developed to work in the cloud, enabling the client download your project files, send messages, make payments in real time, either through Mac, PC, Linux or mobile devices.
Support
In HUB • BaloOm have an exclusive  channel to help customer with features modern, safe and fast. Always have someone on hand to help and give full attention necessary for quick resolution of your request.
---
For Devices iOS
HUB • BaloOm is also available for iOS devices via the webapp for iPad, iPhone and iPod. To install it go hub.baloom.co in Safari if your device, tap

and select Add to Home Screen, and an icon will be added ready and already enabled for use.
---

Personalized Service
Every client BaloOm Studios has access to HUB • BaloOm – a exclusive platform where you can manage and monitor safely and quickly your projects, payments, downloads and uploads of all project files, communicate with our staff and get full support
HUB • BaloOm is also available for mobile devices, through the webapp for iPad, iPhone and iPod.
If you want to request a quote or if you are not our customer and want to pass to be, go and register yourself!