---
Institutional Messages in 3D
More Technology, Creativity and Confidence
3D Elements and Animation
BaloOm Studios creates 3D animations and elements for institutional and corporate videos, for the internal exhibition at a company. The 3D ensures quality and visual modern for your video , capable of representations of projects and businesses so effective and powerful. Institutional videos are a valuable tool in a corporate environment, helping partners and employees understand the projects and business.
Training Systems
New employees can be trained effectively with systems training in 3D animation, without needing to remove the current employees of the production line. The 3D animations and elements allow employees to understand the inner workings of the equipment, the co-relation between the different parts and know the industry environments. A better-trained employee is always safer and more productive.
---
---
6 Cores in RenderFarm

The unbeatable benefits of multicore processing offer to Workstation and RenderFarm of BaloOm Studios, high-performance multitasking and energy efficiency, contributing to the proposed of conscious use of natural resources, enabling more stability and productivity in workflow and more agility to demanding task of rendering multiple passes, generating 32bit images and extremely high resolutions, ensuring the delivery of services within the specified period.
The Power of GPU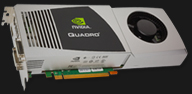 In BaloOm Studios we utilize the features ultra advanced of Quadro ® FX 5800, which provides the right tools to produce such impressive results that reach beyond the limits of traditional 3D. This high capability supercomputing with high graphics performance, gives our artists the freedom to create and implement complex projects as visual effects, simulations, and other 3D crowd.
---

Every client BaloOm Studios has access to HUB • BaloOm – a exclusive platform where you can manage and monitor safely and quickly your projects, payments, downloads and uploads of all project files, communicate with our staff and get full support. HUB • BaloOm is also available for mobile devices, through the webapp for iPad, iPhone and iPod. Check it out!
---
Related Services:
3D Modeling
Texturing
Animation
3D Scanner
View 360°
Reproduction of Industrial Environment
Photomontage with 3D
Photorealistic Rendering