---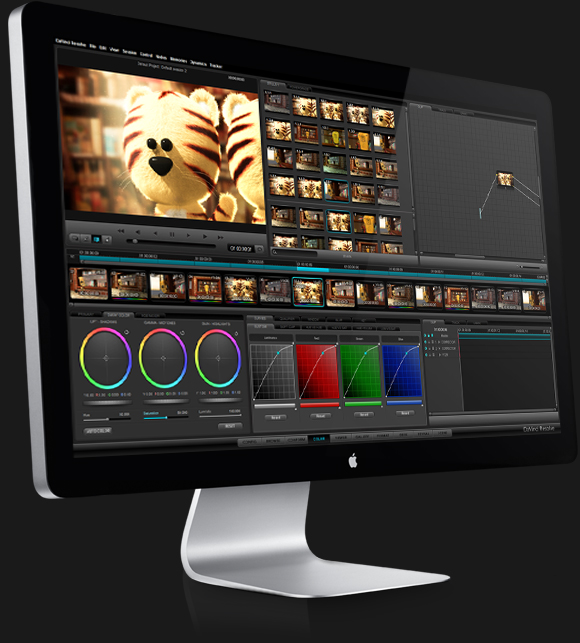 The Color
And the Balance
The color correction is a vital part of the post-production. It is responsible for the process of change and improve the color of motion or still images.
In BaloOm Studios, the team of color correction, with advances in digital technology, utilizes the most powerful tools of the film industry to adjust color, light, texture and contrast of the images, correcting white balance and lighting conditions for optimizing of the scene for the use of visual effects, improving and/or changing the mood of a scene, establishing the nuances of the film and the desired look by cinematographer.
---
Advanced Technologies
BaloOm Studios combines artistic and technological skills to not only save time, but to achieve high levels of accuracy, flexibility in adjusting and high end quality, leading to extreme the visual treatments.
Powerful Tools
With DaVinci Resolve, the most powerful color correction tool used by digital post-production in Hollywood, BaloOm Studios offers the perfect combination for films, television, commercials and more.
Fascinating Results
The colorists in BaloOm Studios understand the workflow and with creative ideas, dedication and talent, ensure final high quality appearance of the scenes, they are stylized, vibrant, intense or sober.
---
Outputs of the Color Correction

---

Every client BaloOm Studios has access to HUB • BaloOm – a exclusive platform where you can manage and monitor safely and quickly your projects, payments, downloads and uploads of all project files, communicate with our staff and get full support. HUB • BaloOm is also available for mobile devices, through the webapp for iPad, iPhone and iPod. Check it out!
---
Related Services:
Visual Effects
Composition 3D/Live-Action
Match Moving
Production for Commercial
Edition
Creating Virtual Sets
Production for Film
Production for TV