---
Mascots and Characters 3D
Giving Life to Your Creation
Creation
BaloOm Studios projects your message by creating compelling and well designed characters and mascots, with the use of cutting edge technology and artistic skills to turn your ideas into reality.
Organized Polygons
We create 3D characters and mascots from predetermined concepts or not. Organic and inorganic modeling, with the number of polygons required and well-distributed, for high quality levels.
Illustration
Based on the characters created, we elaborated artistic illustrations for use in publications such as books and magazines, product packaging, signs, advertising, Internet and other purposes.
High Resolution
We prepare the best UV mesh, perfect for applying texture. At the stage of texturing, we prioritize quality criteria demanded by our customers, achieving high resolutions and little details.
Animation
BaloOm Studios creates 3D animations of characters for use in film, television, educational, commercials and institutionals videos in cycles or scenes, giving corporal and facial expressions.
Full Characters
We build characters complete with fur, hair, clothes, simulations and rig, ie, the skeleton of the character with precision and attention to the different possibilities of movement in an animation or pose.
---

---
6 Cores in RenderFarm

The unbeatable benefits of multicore processing offer to Workstation and RenderFarm of BaloOm Studios, high-performance multitasking and energy efficiency, contributing to the proposed of conscious use of natural resources, enabling more stability and productivity in workflow and more agility to demanding task of rendering multiple passes, generating 32bit images and extremely high resolutions, ensuring the delivery of services within the specified period.
The Power of GPU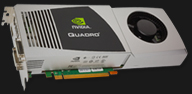 In BaloOm Studios we utilize the features ultra advanced of Quadro ® FX 5800, which provides the right tools to produce such impressive results that reach beyond the limits of traditional 3D. This high capability supercomputing with high graphics performance, gives our artists the freedom to create and implement complex projects as visual effects, simulations, and other 3D crowd.
---
Watch the Video

 
---

Every client BaloOm Studios has access to HUB • BaloOm – a exclusive platform where you can manage and monitor safely and quickly your projects, payments, downloads and uploads of all project files, communicate with our staff and get full support. HUB • BaloOm is also available for mobile devices, through the webapp for iPad, iPhone and iPod. Check it out!
---
Related Services:
3D Character Creation
3D Mascots Creation
Quad Poly Modeling
Animation
Illustration
HD Digital Sculpture
Games and Entertainment
Modelos Customizados
Texturing and UV Maps
Education
Rigging
Facial Animation
Simulations
Composition 3D/Live Action