---
Architectural Illustration
Creating New Worlds

Advanced Graphics
Our 3D rendering uses the latest technologies of advanced graphics computer. This will give your customers an intense experience on the magnitude of your architectural project.
Facades and Interiors
We create facades and interiors, recreational areas, industrial parks, virtual cities and landscapes and all that is needed for a high-level presentation.
Virtual Tour
Imagine if every client could take home a model of your project and walk in it for where he wants... For this to become possible, we created the Virtual Tour Interactive, a navigable presentation that allows better appreciation and valuation of any project.
That way, you can also mount various temporary stands, even in public places without taking up the space that a traditional model would. Controlling for keyboard, mouse or remote control, it becomes easy to view interactive, either in big screen, notebook, HDTV or other.
Instant Gratification
Nowadays, customers no need longer to wait for the completion of a project to complete the feel of the place. The realistic visualization of the 3D environment, furnished, with all the textures and colors, offering instant gratification and confidence in the project.
Best Results
A well thought out presentation of your project can make a difference in good return on investment, providing better results and successfully in reach the expectations of its customers. This is why the virtual mockup is currently one of the favorite and most used weapons of sales.
High Quality
Every project must become known, and for this we offer high quality services. With differentiated service for the construction industry, we developed 3D digital mockup with internal and external perspectives humanized with photorealistic results and virtual tour for the disclosure of the projects.
---
6 Cores in RenderFarm

The unbeatable benefits of multicore processing offer to Workstation and RenderFarm of BaloOm Studios, high-performance multitasking and energy efficiency, contributing to the proposed of conscious use of natural resources, enabling more stability and productivity in workflow and more agility to demanding task of rendering multiple passes, generating 32bit images and extremely high resolutions, ensuring the delivery of services within the specified period.
The Power of GPU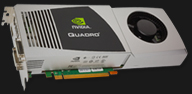 In BaloOm Studios we utilize the features ultra advanced of Quadro ® FX 5800, which provides the right tools to produce such impressive results that reach beyond the limits of traditional 3D. This high capability supercomputing with high graphics performance, gives our artists the freedom to create and implement complex projects as visual effects, simulations, and other 3D crowd.
---
---
WIP Architectural 3D Modeling
---

Every BaloOm Studios customer has access to HUB • BaloOm - a exclusive platform where you can manage and monitor safely and quickly your projects, payments, downloads and uploads of all project files, communicate with our staff and get full support. HUB • BaloOm is also available for mobile devices, through the webapp for iPad, iPhone and iPod. Check it out!
---
Related Services:
Internal and External Humanized Perspectives
Public Areas View
360° Panoramic View
Virtual Mockups
Digital City
4D Simulation
Virtual Landscapes
Photorealistic Rendering
3D Virtual Tour - External and Internal
Interactive 3D Virtual Tour - External and Internal
Manual of Property
Request a Quote
Virtual Tour