---
Three Dimensions Information
High Definition Scanned 3D Models
3D Scanning
After years of experience in research, we have brought to our portfolio the modern process of capturing information in three dimensions and further virtualization, transforming real objects in high resolution 3D models.
3D scanning is the process of capturing accurately the shape and appearance of real objects. The data collected are then used to build three-dimensional digital models that can later be used in fields ranging from archeology to entertainment.
Hi-res mesh 3D scanned model.
Mobility
To operate the 3D scanner process with mobility while maintaining the high quality, our team travels with the latest professional equipment to the location where is the real object to be scanned, such as statues, buildings, works of art, museum items and other ones that can not be transported to the studio.
Fidelity in Shape and Color
Our 3D scanner process meticulously analyzes the real-world object or environment, capturing both shape and surface detail, color and texture in high definition, giving faithful, clean and sharp results.
Common Uses
Common uses for our three-dimensional scanned models include industrial design, reverse engineering and prototyping, quality control, documentation of works of art and historical sites, creating a point of reference of the shape or pre-existing state before a change, etc. In addition, with our pipeline which includes retopology process, the models becomes ideal for use in the entertainment industry, in the production of movies and video games.

Request a Quote

---

3D scanned models rendering.
---
---
3D Printing
The combined use of 3D scanning and 3D printing technologies allows faithful replication of real objects, without using the traditional techniques of plaster molding, which in some cases can be very invasive to execute on relics, precious and delicate items.
---
6 Cores in RenderFarm

The unbeatable benefits of multicore processing offer to Workstation and RenderFarm of BaloOm Studios, high-performance multitasking and energy efficiency, contributing to the proposed of conscious use of natural resources, enabling more stability and productivity in workflow and more agility to demanding task of rendering multiple passes, generating 32bit images and extremely high resolutions, ensuring the delivery of services within the specified period.
The Power of GPU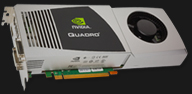 In BaloOm Studios we utilize the features ultra advanced of Quadro ® FX 5800, which provides the right tools to produce such impressive results that reach beyond the limits of traditional 3D. This high capability supercomputing with high graphics performance, gives our artists the freedom to create and implement complex projects as visual effects, simulations, and other 3D crowd.
---

Every client BaloOm Studios has access to HUB • BaloOm – a exclusive platform where you can manage and monitor safely and quickly your projects, payments, downloads and uploads of all project files, communicate with our staff and get full support. HUB • BaloOm is also available for mobile devices, through the webapp for iPad, iPhone and iPod. Check it out!
---
Related Services:
3D Modeling
Texturing
Animation
Vignettes
View 360°
Reproduction of Environment
Photomontage with 3D
Photorealistic Rendering