---
BaloOm Podcast
Enjoy to the Maximum Out Our Podcast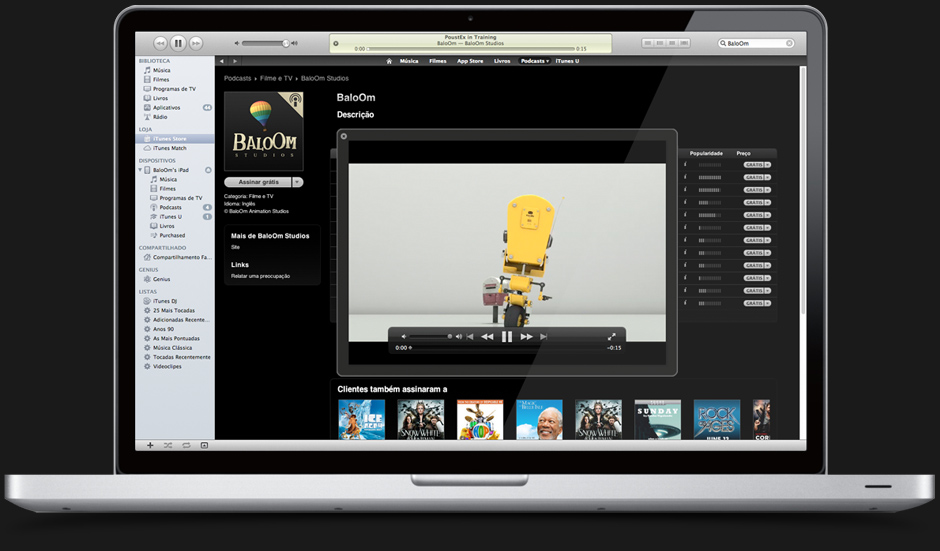 What is a Podcast?
Podcast is a new channel of information presented in episodes of audio, video or documents via the Internet and accessed through applications known as podcatcher, where you can check for updates, download or watch the latest episodes.
BaloOm in iTunes
With the application iTunes, the most popular platform used to track podcasts, you can subscribe to the free BaloOm Podcast through your PC or Mac. If you have not installed iTunes, just click the button next to download.
---
Free  Subscribe the Official Podcast
Free Subscribe the BaloOm Podcast and stay on top of our news, watch trailers, making-of and much more.
How to find and subscribe to BaloOm Podcast?
Open iTunes. If you do not have iTunes, free download the latest version of iTunes.
In the left column of iTunes, click iTunes Store below Store. In the Search in iTunes Store, type BaloOm. When iTunes display the search results, click on Podcasts under the column "Filter by Media Type" on the left, to see only podcasts. When you find it, click on the cover of BaloOm Podcast. You can stream the podcast directly from the store by double-clicking on an episode; download a particular episode to your iTunes client by pressing the "Free" next to each episode, or subscribe the podcast by selecting the "Subscribe Free" below cover, located to the left of the podcast page.
---
Available for iOS
Watch the episodes of BaloOm Podcast wherever you are and whenever you want. With Podcasts app, you can download the BaloOm Podcast for your iPod touch, iPhone or iPad to play it on the go without the need for Internet access. Plus, automatically receive new episodes for free as soon as they become available.

Requirements:
Compatible with iPad, iPhone and iPod touch.
Requires iOS 5.1 or later.
Podcast in Apple TV
Bring the BaloOm videos to your room. Compatible with Apple TV, our podcast can be easily located, select Podcasts and search for BaloOm. Okay, now just sit comfortably on your couch and watch our episodes. You will also be able to add the BaloOm Podcast in your favorites list, making it accessible from the main menu.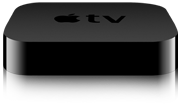 ---

BaloOm at Cloud
If you can not finish watching an episode of the Podcast BaloOm, fine. Take a pause playback in iTunes or on your iPod, iPhone, iPad, or Apple TV and continue later from the point where you stopped. With iCloud, the Apple hardware platforms remember where playback of BaloOm Podcast was paused.