---
VFX and CGI for Films
Of Pixels For Big Screen
CGI Animation
BaloOm Studios specializes in the development of 3D animations and VFX high quality for feature and short films, incorporating all stages of production, including conceptual art, modeling, editing, narrative structure, storyboard, photography and art direction.
Digital Stuntmen
Digital stuntmen are three-dimensional models of humans and animals, with textures and topology based on real world. Its application is required when the scene is too dangerous or impossible to capture with a real camera, as simulated accidents, jump enormous heights, taken of action.
Visual Effects
The visual effects (VFX) are a fundamental part of modern filmmaking and consists in the composition of the CGI with live-action to create environments credibles or incredibles. Our VFX department is prepared to develop complex projects and challenging in high resolutions.
---
Full Productions in 3D Animation
In BaloOm Animation Studios, the films production entirely computer-generated, based on original stories or adaptations, is one of the specialties. This process involves the collaboration of various departments like, Story, Art, Modeling, Rigging, Materials and Textures, Animation, Lighting, Composition and Post-Production, to tell the story cleanly and captivating for the most demanding public.
Read More

---
Match Moving
Used numerous times over in movies and TV shows for inserting visual effects, virtual sets and 3D elements, match moving involves tracking of a real camera in a live-action footage, allowing a virtual camera with identical calibration is created in a software of animation, reproducing the motion captured, so scenario, objects and characters CGI can be added in the scene with projection, scale and orientation corrects.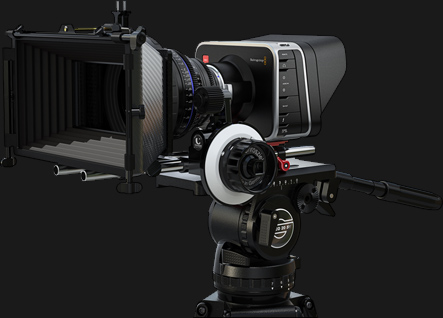 ---
CGI with Live-Action
Two types of composition CGI with live-action are done in BaloOm Studios. One is using chroma key, inserting sets created in CGI with footages in a blue or green screen. Thus, actors filmed in modest sets can be placed in almost limitless views. Another is the combination of CGI elements such as visual effects, futuristic ships, characters and animated creatures, in a traditional shoot.
Sources distinct visual images are transformed into unique, balancing matching hues and lighting to create a believable sense that all these elements are parts of the same scene.
---
3D Stereoscopic

The stereoscopy, combining two images with slightly different observation points, inserts the perception of the third dimension, ie depth, in the traditional 2D projection, which produces only information in height and width. With special glasses, each image is directed to one eye and the brain merges naturally forming a 3D image. The modern film industry has embraced technology and the audience felt the cinema refreshed. That's why BaloOm Studios works with the most advanced tools for creating stereoscopic images and videos to perfection for various projection systems and transmission.
---
CGI Landscapes
---
6 Cores in RenderFarm

The unbeatable benefits of multicore processing offer to Workstation and RenderFarm of BaloOm Studios, high-performance multitasking and energy efficiency, contributing to the proposed of conscious use of natural resources, enabling more stability and productivity in workflow and more agility to demanding task of rendering multiple passes, generating 32bit images and extremely high resolutions, ensuring the delivery of services within the specified period.
The Power of GPU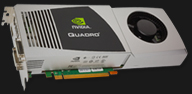 In BaloOm Studios we utilize the features ultra advanced of Quadro ® FX 5800, which provides the right tools to produce such impressive results that reach beyond the limits of traditional 3D. This high capability supercomputing with high graphics performance, gives our artists the freedom to create and implement complex projects as visual effects, simulations, and other 3D crowd.
---
Watch the Video

 
---

Every client BaloOm Studios has access to HUB • BaloOm – a exclusive platform where you can manage and monitor safely and quickly your projects, payments, downloads and uploads of all project files, communicate with our staff and get full support. HUB • BaloOm is also available for mobile devices, through the webapp for iPad, iPhone and iPod. Check it out!
---
Related Services:
Quad Poly Modeling
HD Digital Sculpture
Custom Models
Texturing and UV Maps
Rigging
Animation
Facial Animation
Scenography
Landscapes
Simulations
Visual Effects
Color Correction
Match Moving
Composition 3D/Live-Action